Thanks, Charazani
. Door:
Redmer Kronemeijer
.
For my fieldwork research on Quechua in Charazani, Bolivia, I am grateful for all help I got from the people there. A personal thanks.
In May and June 2016, I did fieldwork research in the Charazani valley, Bolivia. It formed the basis of my Master's thesis, a sketch grammar of the Quechua spoken in the area. Quechua is a native American language family, with between 5 and 10 million speakers more-or-less in the Andes mountain range, from Ecuador to Argentina. The Charazani area is interesting for its proximity to multiple language areas and its relative isolation. My supervisors was Mily Crevels, second supervisor was Pieter Muysken.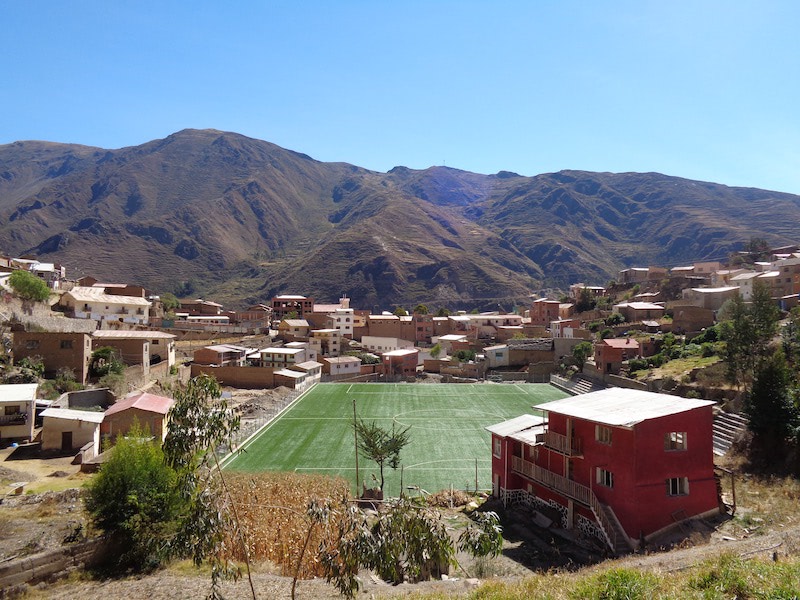 I want to publicly express my thanks towards all informants that have helped me with the Quechua language and all other people that made my lonely stay a bit better. Quiero expresar mi más sincero agradecimiento a Cristóforo Oblitas, Justa Andulce, Prudencio Juárez, my main language consultants.
Sonia and Octavio Mendes (Jatichulaya); "Blanco" and "Blanquito", and Lucía and Nestor Andulce (Chullina); Aurelio Ortiz (Lunlaya); Salomé Gonzales and Graciela Álvarez; Doña Sofía (Charazani). Iru Rodríguez Miranda's (La Paz). Usparasunkichis.
Also outside of Bolivia I've had help: the trip was funded in-part by my parents, thank you for the opportunity. Hilde Gunnink lend me her recorder, so much better than a phone! Thank you. I want to thank Pieter Muysken for his suggestion of Charazani as a place for fieldwork. Mily Crevels was a great supervisor, who also gave me the opportunity to publish my thesis. Bas Clercx helpt me go through it all, both afar and closeby. Thank you all.
Publication
Thanks to Mily Crevels, I've been given the opportunity to publish my thesis. This will be the first recent grammar sketch of the under-researched North Bolivian Quechua branch.
This blog post will be updated with a reference to the future publication of my thesis, but with the publication nearing, I will also publish some excerpts of the grammar.